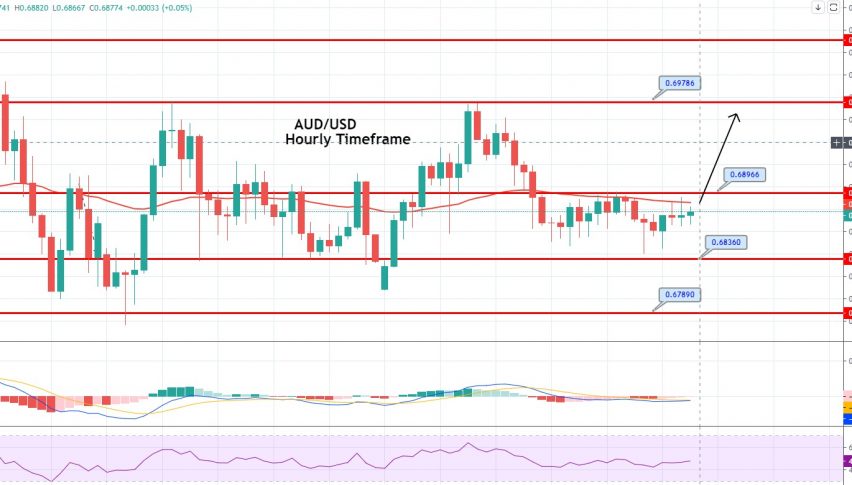 Posted Monday, June 29, 2020 by

Arslan Butt

• 2 min read

The AUD/USD pair closed at 0.68633, after placing a high of 0.68952 and a low of 0.68402. Overall, the movement of the AUD/USD pair remained bearish throughout the day. The AUD/USD pair struggled to make a decisive move in either direction, as there was no significant macroeconomic data release on Friday, from the Australian side. From the US side, the data provided mixed results, which failed to result in any considerable movement from the pair.

At 17:30 GMT, the Core PCE Price Index from the United States for May rushed to 0.1%, from the anticipated 0.0%, supporting the US dollar. In May, personal spending from the US also fell to 8.2%, from the projected 8.9%, weighing on the US dollar. Personal income from the US for May fell by 4.2% against the expected drop of 6.0%, providing support for the US dollar. In June, the Revised UoM Consumer Sentiment fell to 78.1, from the expected 79.1, weighing on the US dollar. The Revised UoM Inflation Expectations for June remained flat at 3.0%.

The personal income dropped less than expected, and the Core PCE Price Index rise in May added to the AUD/USD pair's move in an upward direction on Friday. However, due to increased fears of the second wave of the coronavirus and the second round of lockdown, in order to limit the impact of the coronavirus crisis on the economy, the risk-off market sentiment kept the risk perceived Aussie under pressure. This also weighed on the AUD/USD pair on the closing day of the week.

On the US-China front, the decoupling of the world's two largest economies came ahead of the planning for the post-pandemic world.
Besides US-China tensions, the markets were impressed with Australia's handling of the COVID-19 pandemic. The Central Bank of Australia has continuously provided a relatively optimistic stance on the Australian economy. Throughout the week, the Australian dollar has been more appealing than other currencies, but the strength of the US dollar, amid its safe-haven status in the time of increasing numbers of infected people all over the globe, kept the AUD/USD pair under pressure on Friday.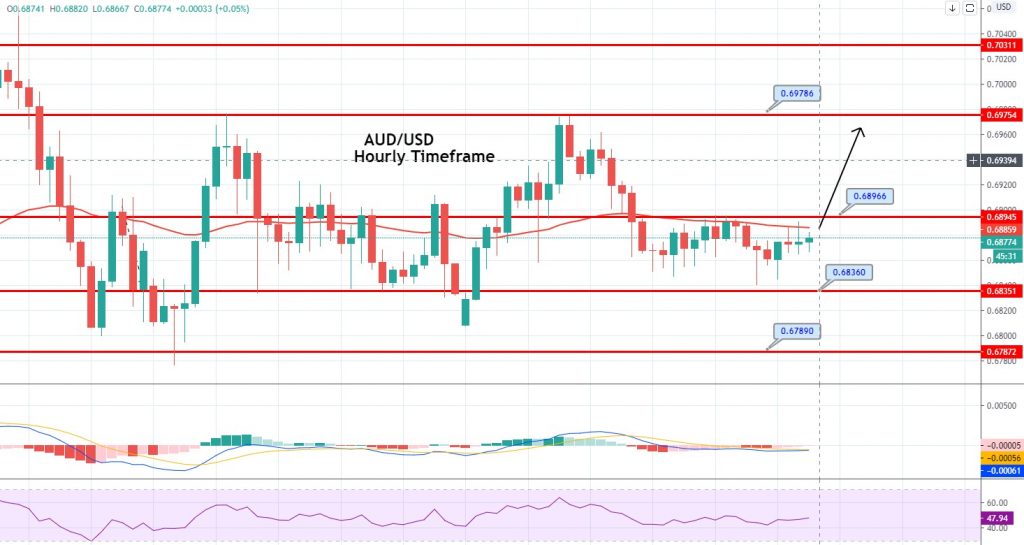 Daily Technical Levels
Support Resistance
0.6849 0.6870
0.6837 0.6879
0.6828 0.6891
Pivot point: 0.6858

The AUD/USD pair is trading with a bullish bias over the 0.6888 level, and above this, the next target is expected to hit the next resistance area of 0.6975. Continuation of the upward movement can push the AUD/USD prices even higher, to the 0.7000 level. Recently, the pair has closed with a bullish engulfing candle, which suggests strong odds of the continuation of the bullish trend in Aussie. Let us take buy trades over the 0.6875 level today. Good luck!
Source link