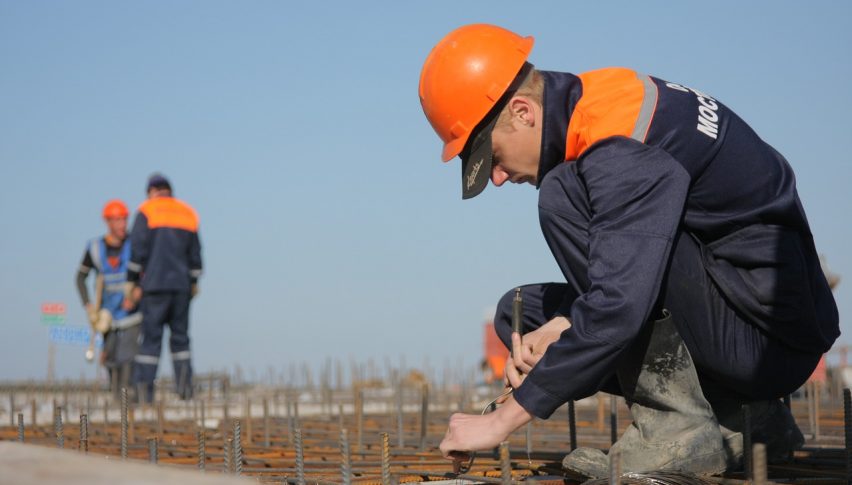 Posted Friday, November 1, 2019 by

Rowan Crosby

• 2 min read

Markets had a touch of unease about them yesterday, as hopes of a US-China trade deal were cast into further doubt.
There has been quite a bit of positive sentiment around of recent times, but as has been the case multiple times, the talks often run into headwinds.
Away from the geopolitics, the main focus of the session will clearly be the US employment report. The jobs situation in the US, while positive on the whole, has been trending lower over the past three months. This is in keeping with the slowdown in GDP.
That is, of course, one of the reasons we saw another cut in from the FOMC this week. The jobs situation is far from dire, but nevertheless, are softening.
This month, the expectation is that we will see 85K new jobs created last month, with the unemployment rate ticking up 0.1% to 3.6%. One of the reasons for the reduction in jobs, which is down from 136,00, is a worker strike at GM.
46,000 General Motors workers were on strike in Michigan and Kentucky. Unpaid strike action by workers is seen as being unemployed, which comes out of the payroll totals.
So if we take that into consideration, there would be an expectaion of 131,000 jobs created, which is only slightly down on the prior, albeit still on-trend.
Forex Signal Update
The FX Leaders Team finished with 3 wins from 3 signals with GOLD being a standout performer for us all week long.
Gold – Pending Signal
The GOLD trade has been a great one for followers of our forex signals this week. With price rotating around the $1500 level, this has been a good range bound trade. We will be looking for more opportunities here today.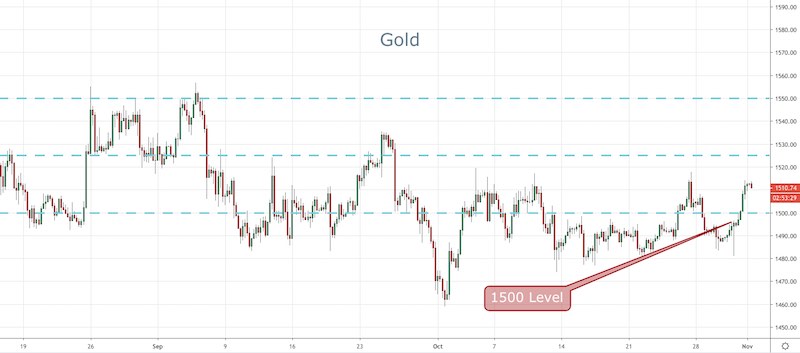 EUR/USD – Active Signal
The EUR/USD has some strong resistance overhead and we are currently short, keying off those areas.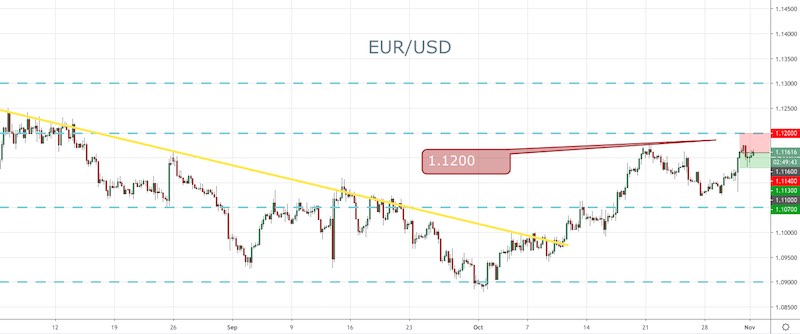 Cryptocurrency Update
BTC continues to coil above the $9,000 level and I feel we are looking at a test of that mark very soon.
The price action looks very bearish here to me and we will likely see a breakdown. While we cannot tell if that break will hold, the odds are high that there will be a test.
We can see on the charts that price keeps getting sold down on any pop higher and there is clearly selling pressure. That could be longs covering or new shorts looking for further downside.
Either way, there is a strong chance that we'll test the $9,000 level in a meaningful way very soon.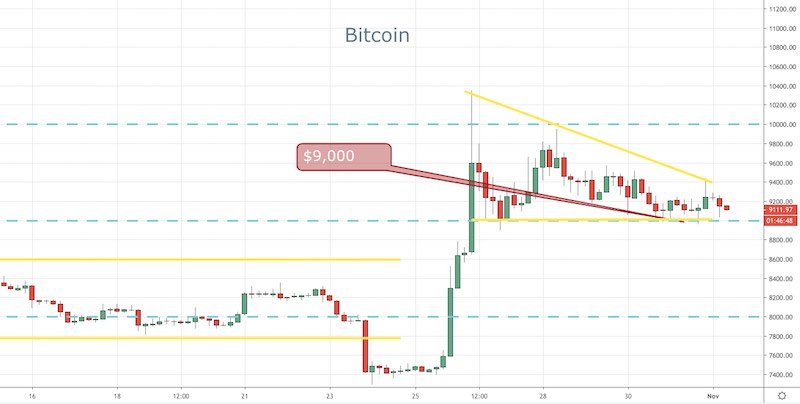 Source link